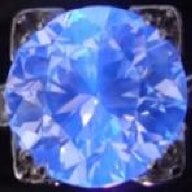 Joined

Apr 26, 2007
Messages

8,087
Okay, a weird question: I know a lot of women experience changes in shoe-size post-pregnancy, which is attributed to the hormone relaxin, which allows bones to soften/shift. Just out of curiousity, those of you whose feet changed (or, for that matter, didn't change) ... what sorts of shoes did you wear during pregnancy?

I was reading about vintage clothing again (I'm consistent!) and one author pointed out that, when buying vintage shoes, wide-footed ladies were flat out of luck. Now, this could be part of the same syndrome which makes it appear as though women 40, 60, 100 years ago were all teeny-tiny if you look at the vintage clothing that's available (which, in point of fact, is partially due to the fact that they were smaller, but not by all that much, and partially due to the fact that the bigger garments fit more of the population over the passage of time and have been worn out). But part of me is wondering if it isn't also the shoes we wear - if, during pregnancy, you wear structured dress shoes rather than soft shoes like sneakers, Uggs, etc., are your feet likelier to retain their original size and shape?

Like I said, weird question. This is the sort of stuff I think about when I'm procrastinating!