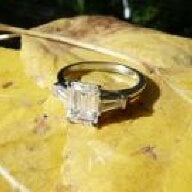 Joined

Jun 26, 2008
Messages

2,469
Im 26 and have been travelling/living overseas for a couple of years. SO and i are pretty settled where we are, and this weekend we decided to adopt a dog.
Ive wanted a dog for sooooo long. And always, SO was the voice of reason given our insecure living arrangements. Well we''ve just become more secure and so he changed his mind on the matter.
And what do i do? I start having major anxiety and stress. I am so freaked out right now i dont know what to do

if you''d asked me a few days a go i would have said im happy to settle here for awhile, but now that getting a pet sort of limits my options im stressing out no end and feel backed into a corner. i feel like my opportunities for ''adventure'' are less now, even if some of my daydreams were never really going to come to fruition for a decade or two anyways.
Has anyone ever felt anxiety over this ''settling down'' business? what did you do to work through it?