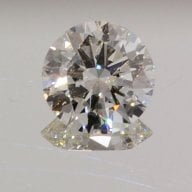 Joined

Jun 23, 2012
Messages

574
I am putting for sale largest part of my jewellery collection, as I would like to make a present for my mom. She had very tough two years, since my dad passed and I would like to give her a treat.
So if you like anything, please do not hesitate to ask any questions, ask for additional photos. You can access my listing under:
https://loupetroop.com/listings/other/jewellery-collection-for-sale
http://diamondbistro.com/category/196/Rings/listings/47055/Selling-my-jewelry-collection.html
Also for any (combined) purchases above $350, I will cover the shipping cost. I am accepting offers, especially if you want to purchase several items.
There we go:
Photo 1:
• Yellow gold pendant and earrings set
Super unique set with plain metal earrings and pendant embellished with one cultured pearl. Pendant stamped 750 for 18k yellow gold. Earrings at least 14k yellow gold, as I cannot read the stamp. The set made in the style of famous Lapponia jewellery, the notoriously expensive finnish jewellery brand. I could not find the Lapponia logo, so I sell it as no name, however the style in very distinguished.
• Two-tone huggies
A really nice pair of small, but very stylish 14k gold huggies, they can be worn both ways – the white textured gold side to the front or with polished yellow gold side
• White gold designer ring
Nice and very unusual ring with the cool style, size 6.5 in 14k white gold (the markings were partially polished out when the ring was resized for me). For another $50 I can include a matching pendant.
• White gold brooch -
Lovely solid 14k white gold brooch made of two interlocking rings. Unique accessory that can be dressed up or down
Photo 2
• Saphire white gold earrings
14k white gold earrings with natural sapphires and diamonds. They have very solid weight (nearly 4 grs). Sappphires are a bit dark, but show some nice blue flashes when they catch light
• Color-changing gem enamel ring
A lovely ring with that unique vintage look and feel. Totally one of a kind. The ring is decorated with beautiful black enamel. 14k solid red gold ring with some gem that is changing its color from pink to lavender depending on the lightning conditions. Unfortunately I have no idea what that gem is. Size 7
• Two tone huggies
Those earrings make a great set with the ring below. The set altogether (earrings and ring) weight just below 10gr of solid 14k gold.
These earrings made of 14k white and yellow gold have a great make.
• Two tone ring
And here is the ring to accompany the earrings above also in 14k white and yellow gold
Photo 3
• Triangle hoops
Very stylish earrings, that go well both with business attire but would also make an elegant accessory for the evening. Made of 14k white and yellow gold.
• Grapewine pendant
Nice and sweet grapewine pendant of 14k yellow gold. Just the right lift-me-up treat for yourself or your special one.
• Pendant with lavender gem
Absolutely unique pendant make of 14k white gold. It is one of my favourite pieces. When I got it as a present, I was told that the stone is amethyst, however it does look quite light for an amethyst to me. Judging from the colour, I would say, that I am more accustomed to see this colour with spinels.
• Chain
A very delicate white gold chain that is 18" long
Please wish me luck for this (and possibly purchase something you like)

, as I would love to make mom a treat.