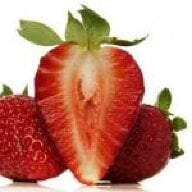 Joined

Jul 28, 2009
Messages

1,792
After a wonderful weekend, I came home from our trip to New Orleans with a fiancé! For logistical reasons we've been wedding planning for about a month now, so I've felt engaged for a while, but we decided we wouldn't make it official to everyone else until there was a ring. But it was ready Friday morning (our awesome jeweler having moved up the production timetable), so we swung by on the way to the airport and picked it up!
The engagement story itself is almost ridiculously unromantic, but so very very classically us. He had planned on proposing Friday night at my favorite NOLA restaurant, but it was closed for the weekend. And he didn't have any other ideas. He has previously told me how intimidated he was by the whole proposal process, how he feared he couldn't live up to any romantic fantasy in my head, and how he just wanted to give me the ring and be getting married and have us both be happy. I, of course, for the longest time thought a big fancy proposal was super important, so I told him I really wanted one.
But Saturday rolled around and we went on a Swamp Tour and a trip to the Shrimp and Petroleum Festival. We ate a ton of fried food and when we got to the hotel we couldn't imagine moving, much less going out to eat anything else. As we were lazing about the hotel room I knew the ring was in the safe and suddenly I just wanted nothing more than to have the ring on the finger and to be officially engaged to my wonderful guy and to be able to share that with the whole world. The two of us in our pajamas, college football on TV, just enjoying being together - that seemed perfect. So I told him that. So he asked. And then we were engaged!
Sunday morning we went to brunch at Commander's Palace, then a nice dinner Monday night at Emeril's NOLA. So we definitely enjoyed a lot of wonderful romantic times with lots of champagne and cocktails. But for that particular moment -- the one where he officially became the husband-to-be -- it was just us being us. And I couldn't have been happier.
So having joined last August 3rd at #121, now I sign off at #18! Much dust to everyone on the list!
(PS - apparently Le Pavillon Hotel in New Orleans a lucky place for LIWs!)
And of course - this thread is worthless without pictures!