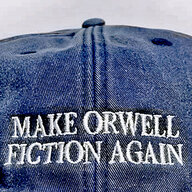 Joined

Apr 30, 2005
Messages

32,307
As a kid I got suckered by this captivating ad.
When they arrived in the mail I was disappointed to receive what looked like red pepper.
It was eggs for brine shrimp I had to hatch in salt water.
A few hatched but they didn't look like the picture, they didn't smile, wave, or do tricks.

Tiny and barely visible their only trick was swimming towards the light.
Turns out these critters DO do some very amazing tricks, as this BBC article reveals.
http://www.bbc.com/earth/story/20151217-the-tiny-creatures-that-flew-to-the-moon-twice-and-survived