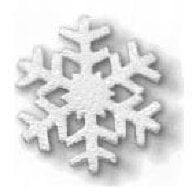 Joined

Aug 25, 2000
Messages

1,374
We took a long weekend last week to fly down to Florida to finish off our Scuba
Certification. The picture is my son (17) leaning on my shoulder (my baby boy)
This was taken on the way out into a bad storm.
The captain recommended we don't go the swells were 5 to 6 ft. I looked at the
Dive Master and he said this is what you signed up for you should learn it. Then he
asked how man Bonimine we took ? I said "1 " ! He said take 2!
Getting in the water was the easy part, everything is calm down under. Getting back
on the boat was a challenge. When the 6ft wave hit , it brought the boat out of the
water and if your timing was not right you could end up under the latter.
Next day was as smooth as glass , did a 70ft dive followed by a 30ft. To me the worst part
of the test was removing the mask in salt water "Ouch" on the eyes.
Seeing my son getting all the attention from the girls reminded me of my old days
that have passed

(sigh)
We take off in two weeks to hike around the Maroon bells in
Colorado.