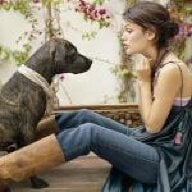 Joined

Jun 21, 2008
Messages

315
I have a few questions ... As an aussies this is not something that i have ever seen or heard of done untill pricescope so you will excuse me if i sound really dumb.

Our date is April 4,2010 but that is easter sunday so i want to give the potential guest plenty of notice. Also being australia we have guest comming from many states and also my friend from germany may end up somming so i really want to make sure people have time to save $$ ect.

My questions is
I was thinking of sending them in june/july (the soonest i can confirm the venue and pay deposit it is currently pre-booked and that is their rules). So what i want to know do you think that is too soon, keeping in mind that some friend are flying from one end of Australia to the other.

Also do you always send the save the dates to every single person, or just the out of town guests?

I was planning on doing something really casual just like postcard size just saying s&s will be getting married on this date, what else should i include, do i have to write each guest name of just send it to the household as i would for each guest ie 1 for - aunty, uncle, younger cousin, one for 18+ older cousin and So and 1 - for 18+ older cousin who lives away from home?

sorry for sounding dumb, thanks in advance...