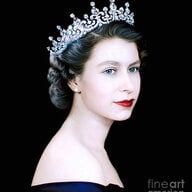 Joined

Oct 24, 2012
Messages

7,897
Hi all.
I run to keep fit & keep in shape. I have done this now for about 20 years since I lost an incredible amount of weight in my early 20's (just a smidge over 8 stone
)
I haven't been overweight since & gained very little weight with both my pregnancies - i was back in my jeans both times within 3 weeks. Various injuries over the years have meant a slow down in frequency or a break for Physio, such as a broken neck vertebrae & SPD during both pregnancies, which in itself went on to leave an unstable pelvis & 18 months ago a stress fracture.
I am now back at my previous running level, but have upped frequency over the last 2 months, going from running long distances twice a week, to running shorter distances every other day. AND I CAN'T SLEEP ANYMORE!!! My legs get SO achy & restless when I get into bed each evening & it's driving me mad. I hate it when the alarm goes off in the morning & I'm starting to feel weary, yawning all day long. I am about to go back to work for the first time in 7 years now that both my babies have started school, and even though the job is in a school & just for 10 hours a week, term time only, I am worried about feeling to fatigued.
Any tips or advice from regular runners out there? I warm up gently before & make sure I spend a lot of time stretching & cooling down my legs afterwards, but nothing helps??