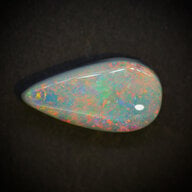 Joined

Dec 6, 2014
Messages

2,078
Hey guys!

For the international sports fans here, I thought I might share a feel-good story from the current Rugby World Cup. Now if you watch Rugby Union then you will know that South African Springboks are a top tier team. They have won the cup twice and are as tough a team as there is in the world. The Japanese Cherry Blossoms are a bottom tier team and have been playing at the Rugby World Cup for 24 years without a single win in the competition. Every previous RWC they have showed up and played hard but would end up getting thrashed by 40 or 50 points in each game, for their lack of elite players and skills they made up for it in spirit and courage
Well not today!!

The Cherry Blossoms played the Springboks and stayed competitive with them the whole game, the eventual blowout of South Africa piling on points never happened - Japan was beating the South Africans at their strongest skills and completely frustrating them. And then in the dying seconds of the game Japan scores a try to take the lead and win.
This is a monumental moment in world Rugby history and folklore and is being hailed as the greatest upset of all time by any underdog team. Watching the players from Japan crying and celebrate like they had actually won the world cup was almost too much for me. This win means more to the Japanese than it will for any of the top tier teams to take out the cup this year. I'm so excited to see how they go in the cup as this is going to give them the confidence boost they need to realise that they really do deserve to be there!
http://www.news.com.au/sport/rugby/rugby-world-cup-japan-now-holds-mantle-of-rugbys-greatest-upset-after-springbok-win/story-fndpt9s1-1227535885943