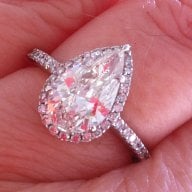 Joined

May 23, 2010
Messages

6,731
So a friend's son is considering joining the ROTC in college.

She doesn't want him to because she is very anti-military, anti-war. The college campus recruiter says he doesn't have to sign up for the service or decide anything until his junior year. He's a college freshman and thinks he isn't making any kind of commitment, he thinks he's just improving his resume upon graduation.

So what is the real story? Can he join for two years (not looking for a scholarship or anything) without signing up for military enlistment? I have no idea why he wants to do it. Maybe he thinks it looks cool.

It's my understanding that military recruiters will say anything to get you to sign up, and then you're stuck with it.

Anyone with actual experiences?