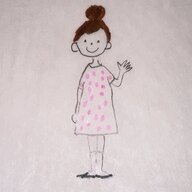 Joined

Feb 2, 2016
Messages

10,882
Hoping someone out there might be able to help me out. I developed Rosecea during my first pregnancy in 2006. It got so bad I went to a dermatologist who put me on Metrogel which worked great. I wasn't crazy about going prescription so I tried Prosacea which is over the counter and that worked great. I lost 70lbs in 2012 and my skin was totally clear.
Until I got pregnant in 2013 and after having my seconds son it has persisted. Tried the Prosacea to no avail, don't really want to go the prescription route if an alternative might work. I did some reading and some articles indicated Rosacea is linked to an immune disorder, another suggested it is a vascular issue. I'm pretty healthy in that I'm rarely sick, I don't eat any gluten or dairy and I've lost almost 50lbs from my second pregnancy, I thought maybe it could be linked to inflammation and as my weight went down my skin would get better. No such luck.
I'm open to any suggestions or remedies. Thanks for reading.