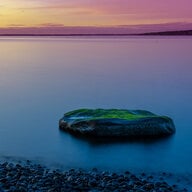 Joined

Jun 27, 2006
Messages

1,526
DH and I are moving in a month or so in order to have a bigger place for our growing family - set to expand in July!
We want to take the opportunity to trash our cheap Ikea junk, which is falling apart. First on the chopping block is our dressers.
Our bed is solid hard maple, with a oil finish. Turns out, it's really really hard to find natural maple dressers around here! All the furniture stores I look at are really traditional in style - not my thing.
Anyway, the point of the whole thing - I found this dresser:
http://www.roomandboard.com/rnb/pro...room&category=rm_bedrooms&subcategory=dresser
. I quite like it. It's half the price of an Amish one I was looking at which was great quality but I didn't love. I know it's not solid wood but it should be better than Ikea, right? And it will match our bed. And if I get sick of the whole thing in a few years I can turn it into a nice guest room set.
I've never heard of the brand, and there is no store remotely near here. Anyone bought from them? They seem to get good reviews. Feedback?