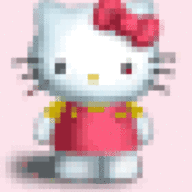 Joined

Nov 4, 2002
Messages

51
I want to give my beautiful girlfriend a ring that she will love forever, just like me! Thanks to people like you, I know all about how to choose a stone, but I'm nervous about my ability to choose the proper setting. I've rummaged through the jewelry she has now, but there's no common theme: Gold, silver, art deco, art nouveau, filigree, plain, modern, antique, etc.
So I can probably get her anything...but on the other hand

(sorry) she's going to wear this ring for the rest of her life, right?
So I think I have four options:
1. A loose diamond (round brilliant) and we can pick out the setting together.
2. Pick out the ring that *I* like the best.
3. A diamond with a "placeholder" setting that she can upgrade later.
4. Bag the surprise altogether and take her with me to the shop.
I'm leaning toward #1. Good? Bad?