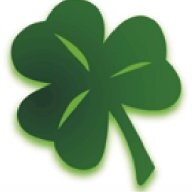 Joined

Aug 15, 2008
Messages

95
I posted last week that I think a proposal is close, really really close. Last night I had my first ring nightmare, where basically he proposed with this hideous ring that caused people to point and laugh. I woke up in a cold sweat.

I know it''s silly, but I haven''t been able to shake the dream all day. What if I do hate the ring? I am sure I won''t, but what if? Ugh. I am upset that I started to even piece together what was going on and that I suspect an engagement is around the corner. I would much rather be in the dark about this.

Anyone care to talk me down? I know I''m being irrational, but can''t seem to chill out. Thanks!