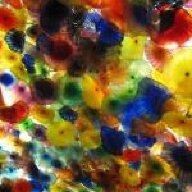 Joined

Oct 27, 2008
Messages

3,267
I''ve been trying and failing to resize my pics - sometimes I get it right sometimes not and I don''t know why!

Here''s what I''m doing at the moment - opening it in Preview and saving at low quality to get below 100KB. But this doesn''t always work, and sometimes I have to crop it a bit in iPhoto, then resave in Preview at low quality...so for some pictures if I don''t want to crop off bits of it then I don''t know of a way to get it down to under 100KB.

Anyway, if I do get it to below 100KB then I move it to iPhoto and crop it to 5x7. This is annoying too if there''s bits I don''t want to crop off, but again I don''t know another way.

Can somebody give me a lesson please?!