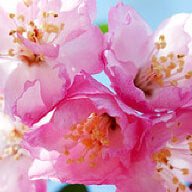 Joined

Nov 12, 2006
Messages

1,084
I am in grad school (and my income is solely from stipends) and my FI is in the first year of opening his own business. We are paying for this wedding ourselves and have put our budget at 10k. To give us credit, we have done a fantastic job thus far planning what I believe will be a beautiful wedding complete with a couple splurges. We are very excited about this and so proud to have put together something so wonderful on what we believe is a very small budget. My mom and his parents just can not afford to help and this is no surprise as we both know we come from humble beginings and are proud to do this on our own.
So, we''ve sunk the cash into the wedding which seems very appropriate. But now comes the RD and I''m getting to feel like "enough is enough" (Our fault for not budgeting for this RD but can''t change that now) financially. We have found a restaurant that he and I love to go to. It''s funky and casual and has a fantastic atmosphere and has a fablulous party room that we can use for no rental fee. They do, however, have a minimum $300 f/b charge (not including tax and gratuity of course so it will end up being aobut $400 minimum) and for our approx 30 guests, that sounds VERY reasonable. We''d like to do pizza, beer, and salads and the room is set up with couches and soft lighting and a dvd player etc. We could even set up a game of pictionary or somthing equally fun and corny
It would be so much fun.
My point is, I am not disputing that $400 is a fantastic price for a RD or that our possible RD spot isn''t fabulous for the price......I am overwhelmed that that is another $400 that we need to spend. Period. We live in a teeny apartment and don''t know anyone here enough to expect them to offer thier home to us for a home-style party so we are literally stuck having to do this at a restarurant. BEsides, at $400, I don''t know that a party at home could very much beat that!!
Is it ever okay NOT to have an RD? I would think our family and friends would compeltely understand because they all know wer''e "just starting out" etc., but, honestly.........it is ok? Or, perhaps my question could also be......how can I have an rehearsal get-together for 30 people for $100??? And NOT have it at our teeny apartment?
Thank you for any inisight y''all may have!