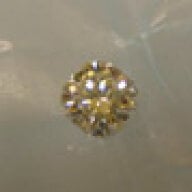 Joined

Aug 5, 2008
Messages

587
I don''t think I''ve ever fully typed out my story, so here it goes!
I met my boyfriend in college in the dorms, and we were really good friends for the first several years. We started dating in his last year (he''s one year older than me). After he graduated, he went to the NY for medical school. I stayed behind to finish my last year of undergraduate, and this last year, I stayed behind to prepare for my application for a Master''s in piano performance. We''ve been together now for over 2 years (a lot of it was long distance), and we are planning on getting married! (and I know he has the ring). We''re absolutely in love with each other, we''re positive each other are "the one," and are both very ready to be married.
The problem:
I''ve applied to NY music schools near him so that we can be in the same place, but of course, East Coast schools are quite hard to get into for music
. I will hear back on April 1st what schools I get into!!! If I don''t get in, then I will be going to school in Vancouver Canada (because I got into a school there), which means long distance for 2 more years!! (PLEASE NO!) Both of us want to get married ASAP, but our plans are restricting us from doing so!
Here is my running list of problems we are currently running in to =( :
1. NY Music schools are REALLY expensive. My parents will be helping me pay for some of it, but the rest I will have to pay for in loans. If we get married while he''s in med school and I''m in a master''s program (has no TA positions or income producing methods), neither of us will have an income, and we''ll be dependent on parents and loans to get money. I feel really weird about getting married, while still dependent on our parents (they''d be supporting everything!!!!), because I''ve always viewed marriage as kind of a you are independent and supporting yourselves type of thing. Plus, not that it matters, I''d feel kinda embarassed telling my friends that our parents are paying for everything (and my parents aren''t exactly rich either). On the other hand, if we didn''t get married, my parents would still be helping pay for me, and his parents paying for him, so really, there''s no financial difference, and the extra money spent on our wedding/honeymoon, probably equates to what I''d save in rent. lol.
In a little more than 2 years my bf will be in residency, and making a small salary (but probably not enough to pay our parents back until he becomes a full blown doctor). We could wait to get married then, but that will be EVEN more busy and hectic due to his busy schedule. Any med school students/ married med students/ doctors/ doctor spouses want to chime in for when''s a good time?
2. If I do go to NY, I''d feel safer + it''d save money, if we lived together. However, living together before marriage is not an option for us due to our beliefs. So if we wanted to live together, we''d have to be married. This means, that for the first year, I''m going to have to find an apartment somewhere in the city, which will be crazy expensive. My boyfriend lives in the bronx right now, and his rent is crazy cheap because it''s school subsidized. Really, the only thing stopping us from getting married is the financial issues mentioned above, and also timing.
3. We''re somehow going to have to find a time where I''m on break from school, and he''s also free... but of course, once I go to school, I will be in a perpetual flurry of practicing, and he will be invisible due to running around doing clinical rotations.

The logistics are so

. Any advice? He''s holding the ring hostage because we don''t want there to be a proposal, and have people asking us what our plan is, and for us to .. not have a plan!
*sorry this post is so long and complicated!!!*