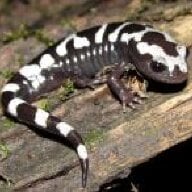 Joined

May 20, 2016
Messages

5,013
I think the best you can do is full disclosure. Its changing landscape out there and I don't envy small businesses. I will buy with restock fees, sometimes. It depends on how much I want the item, how exclusive it is and if I have the option to use that fee toward a different item.
For diamonds and gems, it might be important to consider how you want to handle someone who orders 2 or more stones/settings to look at them. Then, returns the unwanted one but has made a purchase. If that purchase is of sufficient value, you may want to float the 3% fee.
For each payment option., just lay out the details. I saw a table like this on a website for no-diamonds. When you click "pay", you had the option to link to this table (not a popup) with the prompt "What should I know about payment options". I made up the line for Paypal, but maybe this is useful. That said, I do tend to read everything. You might also have this kind of table on the payment "press go" page. I'm not a web designer, but I'd say please don't make it a popup or I'd never see it.
| | | | | |
| --- | --- | --- | --- | --- |
| | Upon Purchase of Item | Upon Return of Item* | Exceptions | Currency Conversion |
| Paypal Invoice | X% fee added (seller pays) | X% fee added (buyer pays) | If you buy an item within 10 days of the initial purchase of $X in value, we will subtract the X% buyer fee from the cost. | We operate in USD. Currency conversion handled by Paypal |
| Paypal Friends and Family | | | | |
| Wire (Bank Wire) | $0 | | | We operate in USD. The sending bank in your home location and wire company will assign a rate and, potentially, a fee that you will pay on sending. |
| Cash (usd) | | | | |
| Visa or MC | | | | |
| American Express | | | | |
| Google Pay, Apple Pay or other | please refer to the payment company | | | |
*When a refund is requested, we do X (do you return the funds by the same path sent? always?)
{forgive the terribly formatted table, I have no idea how to make it look nice...}
Last edited: