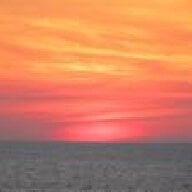 Joined

Sep 16, 2009
Messages

2,328
My stove died on Thanksgiving weekend.

Then today the dishwasher started making a grinding noise and it won't drain. I bailed it out and checked the drain and the thingy that looks like it could be a filter. No obvious wrongness there. Tried running it again and the same thing happened. So now it's out on the curb waiting for garbage pickup in the morning.

The fridge is making a funny noise, but I kicked it and it stopped. I'm giving it side eye.

We originally called a repair person for the stove and he laughed and said buy a new one. Apparently the replacement part would be $450 plus labor.

These are Whirlpool appliances around 7 years old. They came with the house.

Ok 7 years problem free is decent, but not great and it's weird how they're all dying within a month.

Now I'm torn on how to go about replacing them. It seems like anything below professional grade has issues. You can find online reviews cursing "known problems" with every appliance brand. A friend just had to replace a 2 year old kitchenad fridge and dishwasher. The fridge at my work has been serviced twice and it's a year old. It seems like nothing lasts and everything is expensive.

So for the stove I decided to go as cheap as possible. I found a Samsung gas stove at my local Costco for an amazing price and borrowed a truck from work.

Went expensive with the dishwasher. The Canadian Dollar tanked so even the basic ones are $600-800. Ordered a Miele since they are running a promotion where they include a 5 year warranty with new dishwasher purchases.

Overall not thrilled that I'm spending this much on my kitchen.

Anyone else recently buy new appliances? What did you get? Any recommendations?