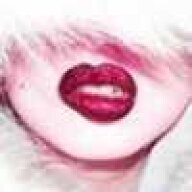 Joined

Jul 26, 2005
Messages

576
Alright- so I guess I must have lost track of time- it''s been FOREVER since my last post.
Anyways, things with the beau are far greater then they were the last time around. I think a lot of it is how I mentally changed. I have been very unrealistic.
BUT things are good now-
I''ve been very busy with work- but the beau and I are taking a week off to go down south! We booked last night and we are leaving next week!
(very spur of the moment)- we are super excited.
whether "this" is it or not doesn''t even matter. BUT I will make sure to keep you ladies posted.
#3 eh? my oh my. I never thought I''d see the day.
so for me- this is all that''s new.
we are good and pretty strong. (I''d say stronger then ever, but I am tempted to see how we do on a week long getaway) haha
I believe it''ll be great but let''s wait and see.
ok ok.
take care