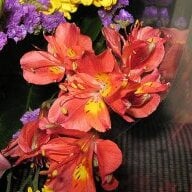 Joined

Jan 14, 2009
Messages

142
Like I said in my E. Chicken thread (lol), FF and I are both so busy at school, so we really don't have much time. However, for the past few days we've been looking at diamonds (online, but we'll visit some brick & mortar stores during Spring Break).
I thought I wanted a round brilliance or a cushion, but now I really have my heart set on the marquise cut (the proportion has to be good, though: Not too long and narrow, but not too short and stout either) because a good one makes your fingers look so feminine and slender.
I'm so excited! I feel like it's happening so fast and I'm kind of freaking out a little.
If we decide to have a wedding reception (we're still deciding between that and eloping to Italy), you can bet that engagement chicken will be served.