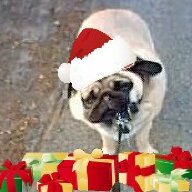 Joined

Oct 25, 2006
Messages

1,789
Okay I have sort of grounded myself from PS lately because I have so much stuff to do and I know that I use PS as a way to procrastinate. But I just had to complain a little about the whole Price Quote situation.
I hate it when you ask someone for a price quote on something and they ask you your budget and miraculously the thing you wanted was *exactly* the same cost as your budget. How does this happen? It drives me bananas! Makes me think the thing I wanted was actually much cheaper than my budget, but they thought "well hey if we can get THAT much out of her..."



This deserves 3 eyerolls!
The actual *thing* I am talking about here is a cake. I asked for a price on a cake I want for my sister''s shower that I am throwing. The cake is one of those "topsy turvy" cakes. I have no idea what they cost but I was praying it was under $200. I showed the vendor the cake I wanted and asked how much it was. Of course their response was "what is your budget?" To which my response was "I was hoping for around 2 hundred, is that realistic?" And they replied with a quote of $200. Does anyone know if that is reasonable for a 25 serving sculpted fondant cake?
I think it probably is, but I am just bothered by the exact price quote. I mean if they would have came back with $195, I would have thought ,"wow! and five dollars under budget!" Hell, if they would have came back with $210, I would have been like "wow they must have worked hard to get it close to my budget!"