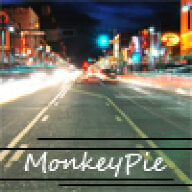 Joined

Apr 23, 2008
Messages

6,059
I know someone here is a vet, but I forget who. Would you mind answering some questions?

I have a kitty that we THINK has been having seizures. She basically loses control of her limbs and scrambles around, completely disoriented, and usually pees during the episode. She gets really scared and usually will run to my dad to be picked up once she can get on her feet again, and becomes really clingy after. Sometimes during it she will fall down and sort of flail, sometimes banging her head. I haven''t seen that, but just a few minutes ago I saw one of the "spinning in place" episodes. It just breaks my heart, and I feel so bad for her afterwards because she looks so scared and confused.

If she is having seizures, my dad is of the mindset that putting her on meds will just prolong the inevitable. He isn''t cruel by any means, but he doesn''t want to drag her life out and make her suffer needlessly just because we humans think we can fix it. Cats are notorious for hiding their pain, and if she hurts, I don''t want her to continue on for no reason other than we feel sad to let her go. I am normally against putting animals down if they still have lots of life yet - like in shelters, if they can''t be adopted out - but our baby is obviously sick. She''s the one I wrote about before that is nearly blind and falls over stuff all the time, and she has a lot of developmental issues. We think someone was mean to her before she adopted us, but there''s no way for us to know for sure.

I want to be very clear here, so no one comes in ranting about how I am a terrible person for not trying to help her or take her to the vet. I may be a bad person, but it isn''t because I am ignoring her problems. I just don''t want her to suffer in any way, and right now I think she is. So if anyone that thinks they may know what''s wrong with her, please give me some info or a place to look - if this is something that is long-term, like epilepsy, I know for a fact none of us in this family can afford it, and I just want her to be comfortable instead of in pain.