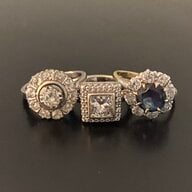 Joined

Aug 1, 2008
Messages

3,372
Do you get dressed for that day as though you were leaving? Certainly not dressed as you would to go into an office, but do you put "real clothes" on (i.e. jeans, nice shirt, etc)?

I just recently started exclusively home officing. With the exception of days that I get called into the office for an hour or so (maybe twice a month) and when I travel, I''m at home. In my yoga pants. I''m not a big morning person and I find myself sleeping until the last possible second and then throwing on some house clothes and getting to work more than I would like. Here it is 630 at night and I''ve just gotten out of the shower and gotten dressed to go out. I did purposely plan to shower this evening rather than this morning so I could treadmill this afternoon.

I was just thinking that I have got to get myself into a better routine. Get up, treadmill in the morning and then get dressed for the day and work. I''m also thinking that I need to start planning to leave the house once or twice a week during the day. I''m getting a little stir crazy just leaving to go to the grocery store.

That makes me ask an additional question- for those of you that are home all day, do you plan times you go out? How often? Do you find it helps your sanity and productivity?