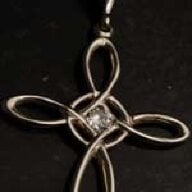 Joined

Oct 5, 2010
Messages

1,190
Hi everyone!

Today is the first really hot day we've had this season and I spent hours giving my dog a hair cut and good brushing so she stays cooler; she's a 50 lb Border collie/Chow (I think) mix, all black, and we got rid of about 3 shopping bags of hair today!

She gets brushed on a regular basis, but even with wide toothed undercoat brush I just can't seem to get through everything to thin the undercoat effectively. I purchased a clipper set and...her undercoat broke it. On the first try. Her coat is simply neverending.

She was a rescue and the organization wasn't sure what mix she was as a young pup, so there was no way to predict the adult coat characteristics, but I actually do love that she is soft and fluffy and have no problems devoting the necessary time to brushing, clipping, and maintainance- but I would love some tips, tricks, and suggestions on how you all make it work best.

So...how do you manage your dog's undercoat at home?