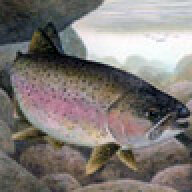 Joined

Dec 2, 2005
Messages

2,105
So I'm a houseguest with some 20-ish friends in Rabat. They recently adopted an adorable little 4 week old (I know, the rant is coming) pup named Lucy. Now after they got Lucy most of the people in the house decided she was, duh, way too much work for them. and she's too young to be away from mom anyway!

So the rant first:
They hit her when she goes to the bathroom when she isn't supposed to, but they only take her out twice a day and they don't put newspaper in every room. This besides the fact that she's too young to control it.
They b***ch constantly about how she won't sleep at night and call her a bad dog for wanting to be in their rooms.
They lock her in a cold tile area downstairs when they aren't home
Last night they had a big party and someone fed her chicken bones
They don't know who is taking her when they go back to America
The guys play "catch the puppy" over a hard floor
They haven't taken her to the vet to be dewormed or get her shots
She's fed sporadically
.....and, I jut pried a beer cap out of her mouth. I'm entertaining her right now because everyone else is so hung over they are concked out.

Gahhhhh! I'm sorry, but they aren't even fit to take care of themselves, let alone a helpless puppy!

My question for you knowledggble Dog people on PS is this:

Is there any was for them to newspaper train her at this age? I suggested putting paper in every room, giving her a firm No when she messes and then putting her immediatly on the nearest paper. Of course they *could* take her outside every 2.5 hours like 4 week old puppies need to but I doubt that will happen.

I've told them to stop whapping her but we'll see if they keep it up.

What about her sleeping through the night? She's too young for crate training.