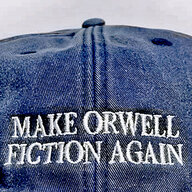 Joined

Apr 30, 2005
Messages

31,778
Partial snip ...
Two months ago, I reported on the declining emotional resilience of college students.
I summarized the claims, made by college mental-health personnel throughout the country, that students are having emotional breakdowns at much higher rates than in the past.
I also addressed professors' claims that students feel more pressure to get high grades and are more prone to blame professors and/or react emotionally if they don't receive those grades than students of the past.
The post apparently struck a nerve: It quickly amassed more than 650,000 views, more than 200,000 Facebook likes, hundreds of comments, and many requests for interviews and media appearances.
I found some of this attention embarrassing, as some of it seemed to arise more from a desire to blame young people as spoiled and entitled than from a sincere desire to understand their suffering and what we, as a society, might do about it.
I followed that article with another in which I summarized research that college students whose parents are highly intrusive, controlling, and over-protective are especially prone to emotional difficulties and maladaptive feelings of entitlement.
These results are at least consistent with the view that increased "helicopter parenting" is one of the causes of the decline in young adults' resilience.
Far fewer people read the second article than the first, and some who did were skeptical of the research—perhaps, to some degree, appropriately so.
They complained that the research, and my article, seemed to feed into a knee-jerk tendency to blame parents for young people's problems.
The
rest
of the story:
https://www.psychologytoday.com/blog/freedom-learn/201511/causes-students-emotional-fragility-five-perspectives?utm_source=FacebookPost&utm_medium=FBPost&utm_campaign=FBPost