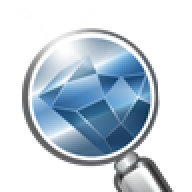 Joined

Dec 31, 1999
Messages

8,266
Interesting article in NY Times:
Flame First, Think Later
...several psychological factors lead to online disinhibition: the anonymity of a Web pseudonym; invisibility to others; the time lag between sending an e-mail message and getting feedback; the exaggerated sense of self from being alone; and the lack of any online authority figure. Dr. Suler notes that disinhibition can be either benign — when a shy person feels free to open up online — or toxic, as in flaming.

...

Flaming can be induced in some people with alarming ease. Consider an experiment, reported in 2002 in The Journal of Language and Social Psychology, in which pairs of college students — strangers — were put in separate booths to get to know each other better by exchanging messages in a simulated online chat room.

While coming and going into the lab, the students were well behaved. But the experimenter was stunned to see the messages many of the students sent. About 20 percent of the e-mail conversations immediately became outrageously lewd or simply rude.
Take a deep breath folks and use smileys