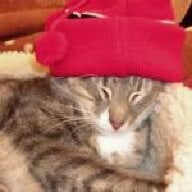 Joined

Aug 14, 2009
Messages

22,071
Do NOT call a provider or vendor using your personal phone. Not even just to ask about hours or make an appointment. Use a new SIM, use a VOIP service, go find the only payphone left in your state.

If you go to a showroom, do NOT share any identifying information (name, phone, address) until you're ready to finalize a purchase. If asked for a locale for a delivery quote (before finalizing the purchase), either stop at county or give them the address of a local public institution - a school, a library, etc. The quote will be close enough.

It's commonplace to sell contact information to third-parties - that's where all those targetted ads come from. Which means that someone, somewhere, has a list of "someone at this number is looking to drop a sizable chunk of change on a safe".
And it's awfully easy to find addresses for phone numbers these days.

Once your safe has been installed, leave everything of value in the bank (and make sure you've got umbrella insurance for the contents of the bank box) for a few weeks. Don't fill it up right away.

The safest home safe is one that is designed to prevent entry with everyday tools for thirty minutes (TL-30), that's bolted into something foundational to the house, and that's too bulky and heavy for your average family truck (8000lb+).

Stay safe (pun not intended) folks.
Last edited: