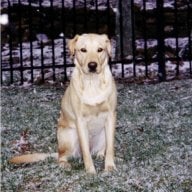 Joined

Jan 3, 2005
Messages

19,132
Date: 5/11/2009 2:54:13 PM
Author: TravelingGal
Well, if we do split it up, do we leave this one, or let the others start the new one? And how to make the split?


I'm for the split, even though I do love to support new moms because it's just the toughest time. But if they feel it's a place they can talk about themselves and we can come in to support, vs trying to keep up with the rest of us when they are sleep deprived, it might work out better. I just can't keep up with this thread anymore...
tgal, I like your idea of doing 2008 and prior. I'd be happy to start one. the rest can stay here and decide if there ever comes a time for them to break off too...