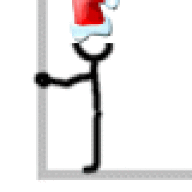 Joined

Dec 29, 2004
Messages

17,193
Having used this forum for awhile now, I find that I can of get stuck in my habits with regard to the way I browse it. Not long ago, Mara pointed out the "revision" link at the bottom of a post. I had never noticed it and found it interesting when a revision was made, you could read the original. Also of interesting note was that you actually had a limited amount of time to revise before any revisions were noted.

This got me thinking of any fun forum facts you may have discovered? I rarely go to the front forum page, but noticed awhile back that you could see who was on (I know this is common on forums, but never noticed it here). I also noticed that (I think) the names are listed in order of length of membership. So you''''ll see Pricescope always first on the list followed by some long time posters when they are on and the newbies are last. I think this is the way it works anyway....

Any others have any fun facts?