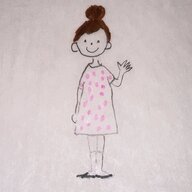 Joined

Feb 2, 2016
Messages

8,164
He is nine, he got in the car yesterday and was upset because all the boys in his class went to a classmates party but he was not invited. You can imagine how awful this is to hear as a mom. Anyways I ask him why he wasn't invited and he tells me it's because he did not invite the boy to his party back in February. Two things to point out, we had a small party where we were limited to the number of kids (and had to invite some family) and he does not have a party every year. I thought it was kind of strange that is the only reason he wasn't invited, some kids for whatever reason do not have a party every year, when I was a kid I had a small party at home just family and as I grew up my parents would take me and a friend out to celebrate.

We had a discussion about how sometimes you may not get invited to something and it hurts but everyone experiences it at some point. I think it helped that it was not a reason personal to my son, he can be a bit black and white and opinionated sometimes but it seems that doesn't play into this.

Anyways, my DH and I talked about maybe letting him have a Lego party (which was the classmates party) for his birthday in February because he loves Lego's and then he could share his favorite thing with his friends. So I presented that as a possibility and I asked him, would you invite Patrick (the classmate)?

Yes.

Melted my heart a bit, his feelings are hurt but he doesn't hold a grudge for not getting an invite. As far as the party we are still talking about it. I hope he always stays this sweet and gentle in his heart.