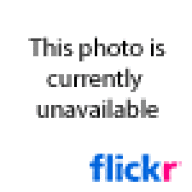 Joined

Apr 30, 2006
Messages

191
It''s been a while since I posted on here... So my wedding is less than six months away, and I have done so little!!
Ok, I have my dress, bridemaid dresses, our church, our reception site, and caterer. the big things. But photographer, videographer, florist, all the rest?? Uggh, I am very excitied but I can''t get around to starting to do all these things!! Anyone else have this problem??
I am realizing I really have to get my butt in gear! Besides that, I need to start working out to get rid of those last 5 lbs, tone my arms, etc. We are going on our marriage retreat next weekend (required pre-marriage counseling for our church), it is all coming up so soon!
Six months should be plenty of time for all this, right? How early does everyone book photographers, etc for a summer wedding (7-2
? I am in Orange County, CA - it''s a big market...
ps - have been trying to catch up on all the posts here and see how all of you are doing... I''m glad to see that after a few months of neglecting to visit there are still plenty of familiar faces! (or should I say avatars?)