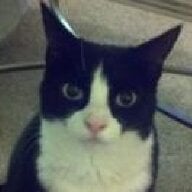 Joined

Aug 8, 2005
Messages

40,225
I work in a tech company and I work int he contracts department. They hired me because of they had a total of 2 attorneys at the whole company. One patent only. Another part time attorney who handled everything else. He''s over-commited and frequently fails to meet deadlines. The company has had a large push to get all of their suppliers under contract so they needed an attorney who was willing to work in contracts (not in legal) to help them with these contracts. THe Snior Counsel (Contracts organizationally is not UNDER legal here, as it is some places... we are under business units... so he''s not my supervisor or anything like that) saw this as an opportunity to push a ton of his work and duties onto me. I was fine with that as long as he was available for consult when needed.

I love my job. Various reasons why this is better for me than working strictly as an ''attorney'' but bottom line is I love my job.

However, they hired a General Counsel and the ''part time attorney'' has been freaked about his job stability. Especially since the new GC is focused on the Legal Departments ''responsiveness'' and the Senior Counsel knows that in responsiveness he gets an F.

So... anyway. He was over commited for the week before our holiday shutdown and tells me that he will help my department the following week and that he had specifically requested that the GC authorize him to work that week because we in Contracts were going to be working.

Well he gave us ONE HOUR that week. We has at least 8 hours of things that he had been delaying with promises to help us with. I was frustrated and mentioned that I felt that he did not honor our commitment to us and had placed me in a very position with my boss, the VP and the Senior VP. I mentioned this very professionally. And he pitched a fit that he is overworked and unappreciated that that I never give him notice in advance. And well... we was flat out wrong about the notice (the rest was just whining) and I told him that he LITTERALLY gets notice of anything that needs his attention within minutes of my having notice.. but that I frequently don''t get any notice either. And that its simply my job to be the liason to him....

Anyway... he''s STILL having that snit and has been shooting me snide emails with a tone of voice that someone would use with a deaf ninety-year old with Amnesia or Dementia or both. And today I just told him that I don''t appreciate his tone. Well.

Needless to say that set him off again. And now he says that I''m after his job, trying to bog him down with my immature complaints so that he gets fired, that he''s CERTAIN that I''m shooting to jump from Contracts to Legal (I''m not) and that I''m difficult to work with.

My boss has witnessed alll of this and has told the VP that this guy is difficult to work with, skews reality to unreal proportions, frequently over commits, and is always trying pawn his job off on others and has reported the situation to the VP.

But I''m scared. They are in the process of making me permanent... and my boss and I have a good relationship... and this guy doesn''t have realistic leg to stand on as the facts back me up... but still.

I feel like I should be flying under the radar... and that this as placed me firmly in the center of the darn thing.

Advice?