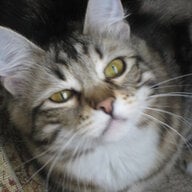 Joined

Jun 20, 2008
Messages

408
I am a firm believer that you are the company that you keep. All that means is there are optics here, things that call character into question and he should own up to that really, and I'm not seeing that happen. Its' a very difficult and mature decision to take stock of your life and end friendships that go against your core values. I can't imagine doing that any other way than swiftly, but that is just me. His intentions here are not the problem, it's the behaviors that are troublesome in my view.
I recall that the Swedish King recently reduced the roles of a number in the royal household, so what the Queen is doing (perhaps through Charles) is not something new (although what Charles is considering seems to have influenced the King of Sweden according to the article). I had to dig it up but here is the article:
The five children lose the status of royal highness and are not expected to perform official duties.
www.bbc.com