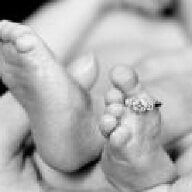 Joined

Mar 16, 2005
Messages

4,212
Hey, guys. Almost everyone is cutting back these days, and we are no exception. I am a stay-at-home mom to a 4 year old boy and I wanted to start a thread with fun ideas for cheap or free entertainment for our little ones. So far, here are ideas I have:

--During the summer, we go to our pool several times a week....(it is not really free since we have to pay a huge homeowner's fee, but we don't have to pay per visit)

--Storytime at the local library, then we go a check out books. (Used to spend a ton of $$ on buying books)

--Storytime at Barnes and Noble. Then we stay and play at the Thomas the Train table while I catch up on magazines. (Used to have about 10 subscriptions, but cut them out)

--Going to different parks and bringing a picnic lunch

--During the summer, our local movie theater offers free kids movies twice a week, so we usually go see at least 1 per week. We pack our own snacks so as not to be tempted to spend $20 on concessions.

--We get coupons for free ice creams at McDonald's or Chick-fil-a and then go to one with a play area so he can eat a snack and play. If no coupon, kid's ice creams are around $1 or so.

--We are in Orlando, so we get Sea World passes. They are the best deal around here....you pay for 1 time and then get a season pass for Florida residents. Again, we take our own lunch so we don't spend extra $$ on food.

Any other ideas? Thanks!