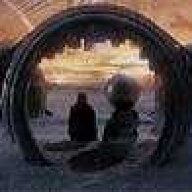 Joined

Dec 29, 2005
Messages

92
Well, I have been married for one week now. Some of the emotion has died down and although my wedding was an amazing, beautiful, wonderful day, my husband, parents and I have realized that the ceremony itself left something to be desired. Back when I got engaged a year and a half ago, my mom's boss and good friend "Mary" told my mom that she is an ordained minister and would happily officiate the ceremony for us, free of charge, and would customize it however we wanted. Although Mary had never officiated a ceremony before, she was an administrator for 30 years at the nursing home where she and my mom both worked, and spoke in public many times. She is older, about 70, but in good health and of very sound mind. My mom asked me if I was okay with Mary performing the ceremony, and I agreed to it, since Mary was a good friend of Mom's and I thought for sure that she would do a decent job.
Fast forward to December 23. Through the months Mom had been telling me that Mary had a wedding transcript that was very appropriate and secular (my DH and I are not religious and didn't want a religious wedding), and that once I arrived in Arizona to make final wedding preparations, I could meet with Mary to customize it how I wanted. At this meeting, I take a look at the transcript and not only is it full of religious references that mean nothing to my fiance and I, but Mary has paper clipped all of the pages together and made all kinds of indecipherable notes that even she was having trouble understanding during our meeting. I troubleshoot this with her as best I can, reiterating that we do not want any religious elements in the wedding, and providing clean copies of the readings I wanted as well as drafting a new outline of the order of the ceremony. I leave our meeting feeling concerned that Mary is getting nervous and confused about the ceremony but my mom assures me that Mary will do fine, and to not rock the boat too much.
December 30, the rehearsal. Mary has created a new, nicely organized wedding transcript for herself and ALL OF THE RELIGIOUS STUFF IS BACK IN IT. I quietly have a nervous breakdown and tell my parents that my fiance and I did NOT want that in our ceremony. Mom talks with Mary, and tells me that the prayers have been cut and the material I originally requested is back in and ready to go. By this time, I am so caught up doing things with friends and relatives, my bachelorette party, etc., that I just trust my mom on this. In retrospect I should have demanded to see the ceremony transcript and rehearsed it with Mary until both of us felt comfortable with it....
Soooo all of this sets the stage for the day of the ceremony. Mary shows up and seems fine, but mentions before the wedding that she has a bit of laryngitis. I ask her if she is feeling okay, is there anything we can get her, is she okay performing the ceremony. She says she is okay, and her voice sounds fine during the conversation so I don't get too worried.
So I traipse down the aisle and the ceremony begins. Mary starts the ceremony by saying "I woke up with a frog in my throat but we'll get through this as best we can." Sure enough, shortly into the ceremony, she loses her voice. This is totally out of her control and I have nothing but sympathy with her, at one point I ask her if she wants to pause and drink some water but she ignores me. Then she forgets my name and calls me "Good ol' what's-her-name." It comes time for my bridesmaid to do her reading, which Mary is supposed to have for her, and Mary suddenly panics and says she doesn't have the reading - even though after an awkward moment of us consulting the book, we find that she does and hand it off to my bridesmaid. By then, Mary is so flustered that she ENTIRELY SKIPS THE EXCHANGE OF VOWS. We exchange rings, but not before she drops my ring on the ground. And then at the very end of the ceremony is THE PRAYER THAT WE DIDN'T WANT.
I didn't think much about this during the ceremony itself. Mostly I felt bad for Mary but she could have given us chocolate silk pies and said "you may now smash the pie in the bride's face" and I still would have been in wedded bliss. But the more I think about it, I feel like both Mary and my Mom kind of bullied me into accepting the ceremony Mary wanted to perform, instead of the ceremony I wanted. I'm frustrated with myself for not being more adamant about what I wanted. And I'm frustrated with Mary for not speaking up weeks ago that she was nervous and perhaps could not perform as she'd originally promised.
However, in the grand scheme of things, I know it's not a big deal. I'm married. I had an amazing day in spite of the ceremony flubs. I'm embarrassed and upset by how the ceremony went but that doesn't change my love for my husband and my family. Furthermore, I don't want this to affect my mom's friendship with Mary. Apparently, though, Mary is so humiliated by how things went that she is not returning my mom's phone calls. I feel terrible about this. I'm over it, my husband is over it, and I just really don't think Mary needs to dwell on it and shut my mom out.
I feel like my tone is very uneven in this post because I am still upset about the ceremony but I don't want Mary to take it to heart, either.
Also my mom feels so bad about all of this that she wants to pay for me and my husband to do a vow renewal at our second wedding reception in March with a professional officiant who, admittedly, sounds amazing (my husband is from Chicago, that is where we currently live, so we are having ths second reception for Chicago folks who couldn't attend the event in my home state of Arizona). While I would like to have some memories of a meaningful and emotional wedding ceremony, the hubby and I are both feeling a bit wedding'ed-out right now and don't necessarily want to do a vow renewal so soon.
ANYWAY...thanks for reading this far. Just wanted to vent a bit