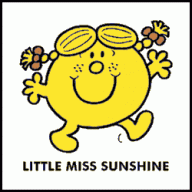 Joined

Jan 9, 2007
Messages

107
Okay, I did a search for this topic and when nothing came up, I officially feel like the biggest brat in the world. I got engaged less than two weeks ago and am IN LOVE with my fiance and my ring. I don''t have pictures up yet, as I am the world''s worst photographer, but I''ll get ''em up soon... Anyway, I had been eagerly anticipating my engagement for the whole month of March (it was on my birthday 3/31 and not a total surprise). The absolute bliss ended today when I got home from work and I can''t help but feeling down and horribly guilty at the same time. The whole "Did you set a date?" question is stressing me out beyond belief and saddening me at the same time. I vow right now that I will never ever ever again ask someone that question or one resembling it upon the announcement of their engagement!!

Anyway, I know I should be on cloud nine, but instead I feel just blahh. It all pretty much has to do with my mom''s reaction and the subsequent realization that I do not have funds for anything near my dream wedding. My parents hav been divorced for over ten years eand it was NOT mutual, my dad cheated on her, etc etc. My dad was thrilled for me, but we are not very close. I haven''t even spoken to him since the day after my engagement. My mom was excited for me, but very quickly let me know she doesn''t have money for my wedding, and that I will need to ask my dad for that.

My dad DOES have the money, but our not so close relationship over the past 10 years will make it awkward to come right out and ask him to contribute. My fiance is in medical school and I make a decent salary, but still am living at home to save up for a condo. I LOVE my ring and am so thrilled to be engaged, but I cannot pull myself out of this silly, selfish slump.

At first, we were going to wait to get married until my fiance is nearly done with med school, as he is applying for loans and would like to claim ''single'' so my income doesn''t affect his financial aid status and such (so romantic i know)... But at the same time, once he is done med school, his schedule will be much more hectic and planning will be harder than if we aimed for a wedding in the next two years... I also do not really want such a long engagement.

So basically - I am stressed about when to have the wedding and also about how to fund it.....Has anyone else experienced similar stress??? I am interested in those who have chosen to have a smaller wedding and paid for it themselves. This is most likely what will happen, but I am just a little upset (okay very upset) that I will not be having the typical "dream" wedding. Thanks for listening to me vent...

Also - I KNOW I have SO much to be grateful for in life, and I fear this post is going to make me come across as extremely spoiled and suffering from entitlement issues. I do not think my parents SHOULD pay for my wedding, it is MY wedding after all. Most of my friends'' parents are still married and have not encountered this added stressor. I also know most people do NOT have their "dream" wedding... I just am interested in hearing from people who have felt overwhelmed at the complexities of planning a wedding under non-ideal circumstances. Thanks for reading, and please be honest - I am hoping to hear some wise words to get me out of my slump!!