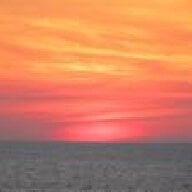 Joined

Sep 16, 2009
Messages

2,328
So a bit flabbergasted here.

I have never had a parking ticket before. I parked on the street in front of a business, checked the signage to ensure I could park there, and then asked the business if the spot was reserved for any reason. Everything was totally fine.

When I returned to my car I had a ticket. Here's the crazy part: the ticket had the wrong street name on it and said parking in a no parking zone!!!

That street is nowhere near where I was parked.

Not sure what I should do? I asked the person I was meeting with to be a witness if necessary and I took pictures, but how will a judge know I didn't just move my car?

A coworker had something similar happen a few months ago. She parked in an area with a 2 hour maximum. She was there for 45 minutes and came back to a ticket saying she had been there for 3 hours! She was at work right before so I know she's telling the truth. Our boss wrote her a letter and she's fighting the ticket.

The amount is only $30, but it's the principal. Also a bit upsetting that this seems to be more common than it should be.