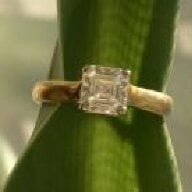 Joined

Jan 26, 2010
Messages

202
Uggh, well, that's pretty much how I feel right now, just UGGGHHH.

I am preparing to buy my first digital SLR camera. I have decided on canon, but have no idea which one to get. I need recommendations.

The camera is going to be used outside often, nature shots, maybe some wildlife, and of course, to photograph the dog during her moments of fantabulousness. At any rate, I'm stuck. I've looked at the canon t1i through t3i. I want to be able to blow up the pics, but I'm having a hard time justifying $900 on a camera I will carry with me on hikes (read as "might get banged up"), and don't want to take fancy videos with (sorry for ending the sentence in a preposition).

What should I get? I need image stability, like saturated colors, and while I can go to $900 and have a definite mental block that I cannot cross on $1000, would be happy w/ a camera in the $600-700 range.

I am desperate for advice! What would you all recommend?