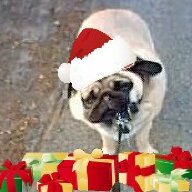 Joined

Oct 25, 2006
Messages

1,789

You're Invited
to a Mad Hatter Tea Party
Come join us for a spot of tea
with bride-to-be:
Mia1181''s Sister
Saturday April 18, 2009
2:00pm
at XXXXXXXXXXXXXXXX
XXXXXXXXXXX, NY XXXXX
Come dressed for tea
and don't forget to wear your "maddest" hat
R.S.V.P. to Mia1181
xxx-xxx-xxxx
xxxxxxx
@rocketmail.com
Okay is it too wordy? It will be on the inside of a folded 5x7 card. Should some of the text be put on the left side of the inside of the card? I originally planned for it be in one line on the right side of the card, but is it too much?
I feel like I need the word "shower" in there somewhere, because it is a bridal shower, but I also want them to know it''s a Mad Hatter Tea Party Theme. What should I do?
What about the dressed for tea part? Is that unnecessary? Any other critiques?