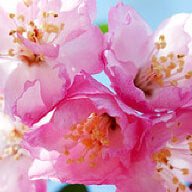 Joined

Nov 12, 2006
Messages

1,084
We are doing our own invitations and that could mean buying a box from Michaels and sprucing them up or creating them from scratch; we don''t know yet. We do know that we''d like a model to work from. FI tends to put too much in the mix when he''s being his perfectly wonderfully creative self but we don''t want to make them look complicated at all. And I just can''t picture things in my mind when it comes to wedding stuff

So a model will be fantastic.
Has anyone run across an invite that is both sage and lilac (in any way...even if it''s just a bow that represents one of the other colors) and could post it here?
Thank you all so much in advance for any pics you send my creatively-challenged way!!!!