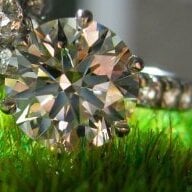 Joined

Nov 21, 2006
Messages

2,481
Hi all! I posted a question a few weeks back after watching "ABC In Style Celebrity Wedding" special, about the russian tulle that one of the brides wore in her hair. (I think it may have been Ali Landry, but I can''t remember). Anyways, I''ve been researching, and it was a modified Bircage Veil. Can anyone remember this - and better yet, find pics?
My thoughts are to have a small bit of the tulle at the base of my up-do, with fresh flowers. But I really want to see pics of any other bride''s adapted birdcage veil before I make it.
Can anyone help me with this "adaptation"?
Here is a traditional Birdcage: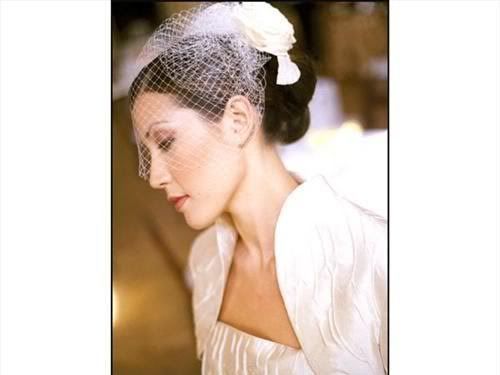 Here is a Bandeau style: *not my fave*
What someone called, "the Snood Style" *just over the bun portion, which I like a little*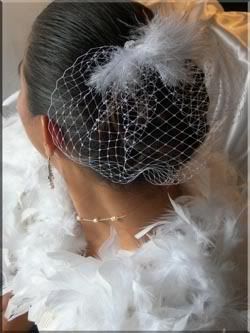 one more "blusher" style veil: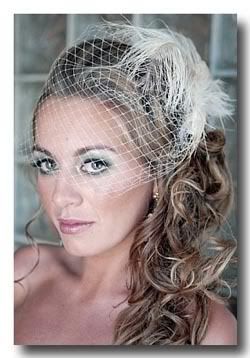 Has anyone seen something ''like'' these, but different??