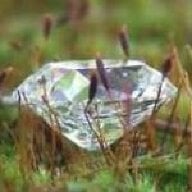 Joined

Jun 29, 2006
Messages

11,071
I know there are tons of docs and docs-to-be here so I thought it''d be a good place to ask this...

I''m looking for a new doctor and have gone to my ins. website and done a search and there''s like 300 names that come up. How do you choose one?? In the past (think young lol) I chose docs by their name... but it seems prudent to use REAL criteria now. Is there a website you can go to to get more info on the docs? Is there an affiliation I should be looking for, questions I should ask when I call their offices? Red flags?

I know what an internist is, but what''s the dif between general practice and family practice? Is there a quiz somewhere you can take to narrow down the options so you at least know what you''re looking for LOL I''m gonna have to resort to what names I like again if I can''t find another way LOL Word of mouth is out.