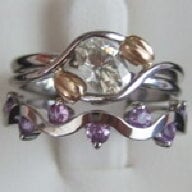 Joined

Feb 11, 2008
Messages

1,867
I''m talking about within a week of each other. Would you do it? What if you have attempted this before, and you were going insane (i.e. cranky, snappy, and sobbing)? You know the wedding is going to take your attention away from the research?

But what if there was a possibility that the degree is going to be delayed again? What if you have people you can count on to help you with the wedding planning? And you pretty much knew what and wheres of the details, and all you needed to do was to execute? Is it still a lot of work on you? What if you were depressed on the prospect of postponing (again) and you can''t wait to start a married life?

Would you postpone the wedding until you are done with the degree? Or delegate detail works to other people and go ahead with it?