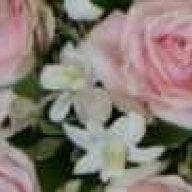 Joined

May 4, 2008
Messages

229
I need help badly, and I didn''t know who else to turn to other than the most creative and practical ladies (and gents) that I know.

So here''s the thing, I lived all my life in the country and have always had animals. But now that I''ve moved to the city I have indoor pets for the first time in my life. We currently have 2 dogs and a cat and no matter how much cleaning I do, no matter how much pet bathing I do, no matter how long I keep the windows open in the house... I just can''t chase away the smell of DOG. It could be I''m just really sensitive to it because my husband doesn''t seem to notice the smell. I''m not comfortable asking anybody to come over and tell me how bad it really is.

So for those of you who have indoor pets (dogs in particular), what do you do to keep your house smelling nice and fresh?