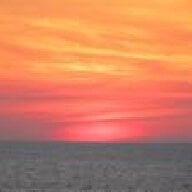 Joined

Sep 16, 2009
Messages

2,328
Can anyone recommend a good pet food brand? Something for cats.

We used to feed our 3 cats science diet. I wasn't convinced that it was really that great and there is a lot of negative online. Then we joined Costco and DH started buying Kirkland food. The ingredients look to ok, but it's so cheap it feels wrong. Significantly less than Whiskas.

So new delema. They have been on the new food for about six months. Two of them have recently started pulling out their belly fur. The vet thinks it's stress. It could be, but these guys are both 13 and nothing has really changed other than the food.

I want to switch them to a premium food (I know about mixing a new food in gradually). Friends have recommended Acana and Orijin. I was all set to pick some up after work, but DH called the vet to ask their opinion. He spoke to the vet and she said she wouldn't feed either tonher cats. She really pushed Science Diet as the only really good food (which is funny because her office sells Royal Canin).

So what do you think? Is Science Diet the royals royce of pet foods? Are premium foods like Acana and Orijin safe?

Having a bit of an argument with the husband and need some referees.