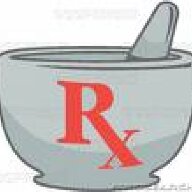 Joined

Jun 20, 2008
Messages

903
Hello ladies!!

We''re engaged! It happened on Valentine''s evening!

Here''s the story:

My SO just got back from Germany after months of living there, and I was up at his parent''s house visiting him for Valentine''s weekend. Valentines morning, I was sitting downstairs eating my breakfast in my PJs when he gave me my present- inside was a sweet card, some chocolate... and a small square jewelry box. Thinking this was "it", I slowly opened the box, and found a key inside. He told me that I had to hold on to the key for later, so I did. Later that afternoon, we went shopping and did a few other mundane things (all the while holding onto my key). That evening, we had rented a room at the Westin in Alexandria, VA. We left early to go get ready there. I took my time, made sure my makeup was perfect and curled my hair, and put on my fabulous red dress. We went down to the hotel bar and had a glass of wine and then took a cab to a fabulous French restaurant in the Old Towne. The food was WONDERFUL and we split a bottle of wine- listening to the violenist play around the restaurant. The table behind us had a beautiful bouquet of roses delivered, and I commented on how sweet it was. SO told me not to worry and that "my night had just begun."

After dinner, we took a cab back to the hotel and we went inside the room, where I found flowers and chocolate covered strawberries, a bottle of champagne, candles, a bed covered in rose petals, and a small metal mailbox with a lock on it. He lit the candles and asked me if I still had my key (which I did). He told me to open the lock on the mailbox. I found a letter inside and he told me to read it. It was a very sweet note and at the end it said, "Look up, because I just have one more question to ask you." That''s when he got down on one knee and asked me to marry him. I was crying so hard that I couldn''t even see the ring! But, he had a CD player in the room too and we danced and drank champagne together. I was TRULY the most perfect engagement I could have imagined.

The funny thing is, I told him not to propose to me on Valentine''s because I thought that it was cliche'', but by the end of the night, I was really hoping that he would b/c the night had been so perfect, and he did! I couldn''t be happier!

Enjoy the pictures!!