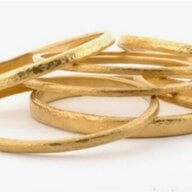 Joined

Jan 26, 2003
Messages

21,954
"The New York Times" on Sunday broke a story which former Trump campaign manager, turned newscaster, Corey Lewandowski then broadcast on television. The gist of the story was that The National Anti-Corruption Bureau in Ukraine found Paul Manafort's name in "the Black Ledger".
"KIEV, Ukraine — On a leafy side street off Independence Square in Kiev is an office used for years by Donald J. Trump's campaign chairman, Paul Manafort, when he consulted for Ukraine's ruling political party. His furniture and personal items were still there as recently as May.
And Mr. Manafort's presence remains elsewhere here in the capital, where government investigators examining secret records have found his name, as well as companies he sought business with, as they try to untangle a corrupt network they say was used to loot Ukrainian assets and influence elections during the administration of Mr. Manafort's main client, former President Viktor F. Yanukovych.
Handwritten ledgers show $12.7 million in undisclosed cash payments designated for Mr. Manafort from Mr. Yanukovych's pro-Russian political party from 2007 to 2012, according to Ukraine's newly formed National Anti-Corruption Bureau. Investigators assert that the disbursements were part of an illegal off-the-books system whose recipients also included election officials.
In addition, criminal prosecutors are investigating a group of offshore shell companies that helped members of Mr. Yanukovych's inner circle finance their lavish lifestyles, including a palatial presidential residence with a private zoo, golf course and tennis court. Among the hundreds of murky transactions these companies engaged in was an $18 million deal to sell Ukrainian cable television assets to a partnership put together by Mr. Manafort and a Russian oligarch, Oleg Deripaska, a close ally of President Vladimir V. Putin.
Hand-written ledgers show $12.7 million in cash payments designated for Mr. Manafort from the pro-Russian political party of Viktor F. Yanukovych. Mr. Manafort did not receive 'any such cash payments,' his lawyer said.
...​
Anti-corruption officials there say the payments earmarked for Mr. Manafort, previously unreported, are a focus of their investigation, though they have yet to determine if he actually received the cash. While Mr. Manafort is not a target in the separate inquiry of offshore activities, prosecutors say he must have realized the implications of his financial dealings.
'He understood what was happening in Ukraine,' said Vitaliy Kasko, a former senior official with the general prosecutor's office in Kiev. 'It would have to be clear to any reasonable person that the Yanukovych clan, when it came to power, was engaged in corruption.'
Mr. Kasko added, 'It's impossible to imagine a person would look at this and think, "Everything is all right."'
A page from the 'black ledger,' released by Ukraine's National Anti-Corruption Bureau. This page does not include Mr. Manafort's name.
Whatever the case, absent a registration — which requires disclosure of how much the registrant is being paid and by whom — Mr. Manafort's compensation has remained a mystery. However, a cache of documents discovered after the fall of Mr. Yanukovych's government may provide some answers.
The papers, known in Ukraine as the 'black ledger,' are a chicken-scratch of Cyrillic covering about 400 pages taken from books once kept in a third-floor room in the former Party of Regions headquarters on Lipskaya Street in Kiev. The room held two safes stuffed with $100 bills, said Taras V. Chornovil, a former party leader who was also a recipient of the money at times. He said in an interview that he had once received $10,000 in a 'wad of cash' for a trip to Europe.
'This was our cash,' he said, adding that he had left the party in part over concerns about off-the-books activity. 'They had it on the table, stacks of money, and they had lists of who to pay.'
The National Anti-Corruption Bureau, which obtained the ledger, said in a statement that Mr. Manafort's name appeared 22 times in the documents over five years, with payments totaling $12.7 million. The purpose of the payments is not clear. Nor is the outcome, since the handwritten entries cannot be cross-referenced against banking records, and the signatures for receipt have not yet been verified.
'Paul Manafort is among those names on the list of so-called "black accounts of the Party of Regions," which the detectives of the National Anti-Corruption Bureau of Ukraine are investigating,' the statement said. 'We emphasize that the presence of P. Manafort's name in the list does not mean that he actually got the money, because the signatures that appear in the column of recipients could belong to other people.'"
Link...
http://www.nytimes.com/2016/08/15/us/politics/paul-manafort-ukraine-donald-trump.html?ribbon-ad-idx=3&rref=homepage&module=Ribbon&version=origin&region=Header&action=click&contentCollection=Home%20Page&pgtype=article