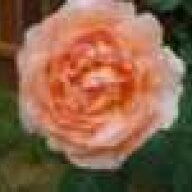 Joined

Jun 25, 2007
Messages

3,160
Does anyone split their toddler's time between daycare and a family caregiver or home? Currently, DS (he's almost 1 year old) is home with my mother in law full time. We agreed that it would be best to start part-time daycare in the fall. It's a lot for MIL to care for him all day and the socialization aspect of daycare is appealing to us.

We've recently been visiting daycares and some seem to discourage part-time. I think mostly because it's harder for them to staff and they have to police kids' schedules. Anyway, I talked to a lovely woman who owns a daycare that comes highly recommended and she won't do part-time (as in 2 or 3 days per week). Their fee is comparable to the fee I've been quoted by other childcare facilities for 2 and 3 days per week. She explained to me that she feels that toddlers specifically don't do well part-time. She thinks the transition is difficult and much more drawn out than with full time kids and that sometimes, they never fully transition. They never allowed children to come part time but, due to demand, started allowing it a few years ago and noticed that the part-time toddlers struggled more during drop off, nap-time and socializing with the other kids.

I don't know if I agree with her or not since I don't have anything to base it on but it did get me thinking. We originally thought we would do Tues and Thurs but that means every Tues, we'll have to drop DS off after not having been to daycare for four days which I can imagine being a struggle. I really just want what's best for him and I know that may involve some trial and error.

I was hoping some of you could share your experiences. This daycare search has seriously been tough!